About my latest book, 1932: FDR, Hoover, and the Dawn of a New America
Hot off the press: My latest book, 1932: FDR, Hoover, and the Dawn of a New America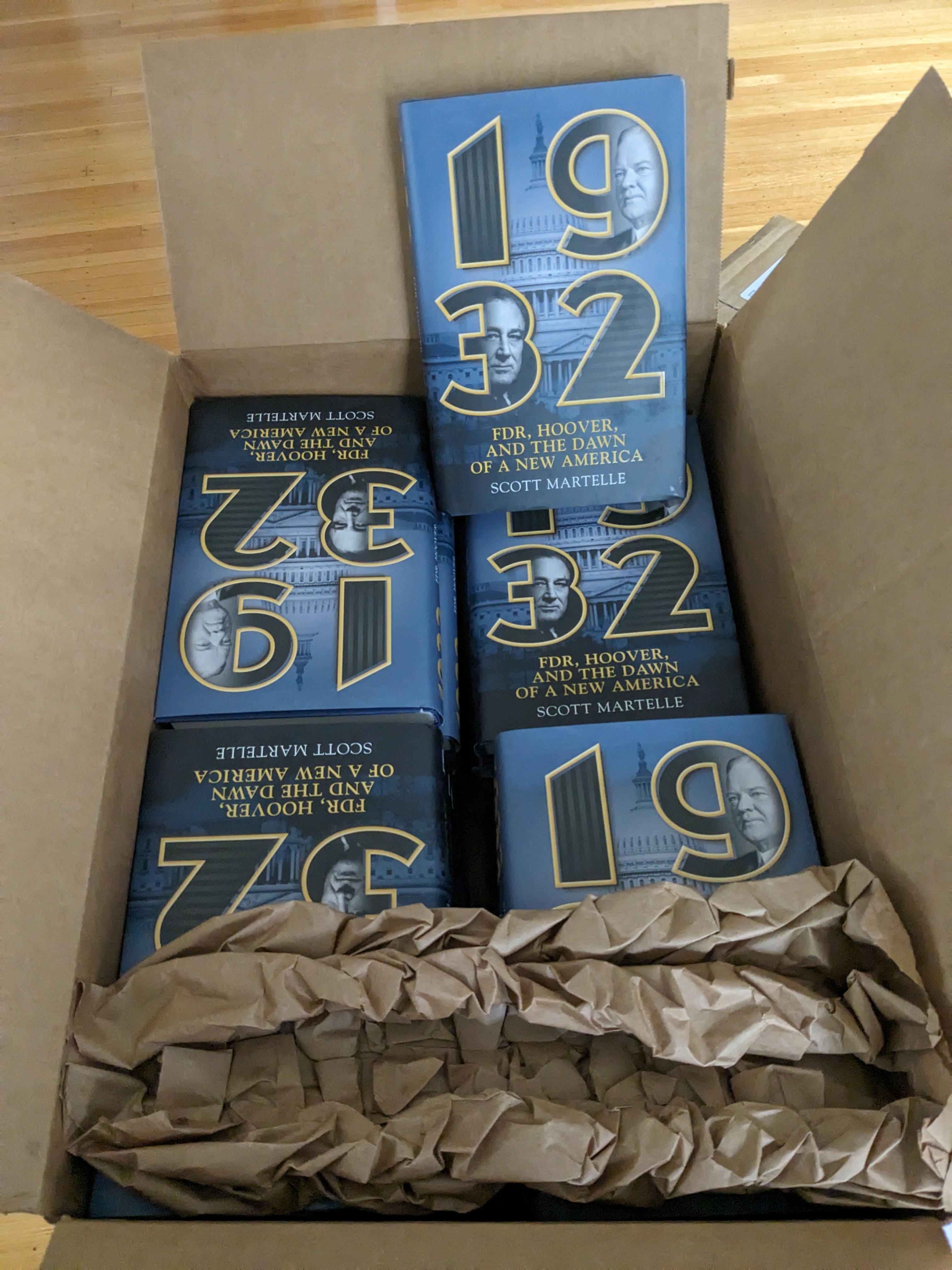 It's finally here! Well, at least at my house.
The publisher this week shipped out to me a small carton of hardcovers of 1932: FDR, Hoover, and the Dawn of a New America, fresh off the printing press. It's already available for pre-order through the usual outlets and will be released November 28 – just over two weeks away and just in time for your holiday shopping (hint, hint)!
I must say, this never gets old – seeing a book you've worked on for several years finally published. After a career in daily journalism, where you see your work published almost instantly, it took some getting used to the much slower pace of book publishing. Even though this is my seventh book of nonfiction over sixteen years, I still get antsy waiting for the finished project to reach readers.
But that's just how the process work. I submitted the manuscript to my editor at Kensington Books' Citadel Press, Denise Silvestro, eleven months ago, and it often takes a year or so for a book to work its way through the editing and design process, then get scheduled on the publisher's release calendar and added to the workflow at the printing plant.
But it's here.
For those of you on Goodreads, the publisher has set up a give-away – one hundred copies of 1932: FDR, Hoover, and the Dawn of a New America up for grabs. You can toss your name in here by November 15 to try to become one of the lucky winners.
And for those of you who prefer being read to, you can get the audio version later this month, too.
Meanwhile, I'm gearing up for the publicity campaign to try to spread word about the book. Feel free to share this blog post on your social media if you're so inclined.
You also can find a fun Q&A with the Histocrats blog folks here, and we've been scheduling some scattered appearances, mostly online, at different places, including a couple of podcasts to which I'll post links once they become available.
And if you're in a book club or are part of a group that is interested in hearing about the book, drop me a line and we'll see what we can set up.
First review is in - starred at Kirkus
I was tickled to see that the first review for my forthcoming book, 1932: FDR, Hoover, and the Dawn of a New America, not only was very generous and positive, but also starred -- something Kirkus Reviews says it bestows on one in ten of the books they review. From the review:
"Veteran journalist Martelle, author of The Madman and the Assassin and Blood Passion, among other titles, provides a fine account of the run-up to "one of the most consequential elections in U.S. history." He begins many chapters with excerpts from contemporary diaries, and readers will squirm at the level of suffering they reveal."
It also described my book as a "compelling account of a pivotal year in U.S. history" and is "an expert portrait of a national turning point."
May many more such reviews follow!
The book comes out November 28, and is available now for pre-order at all your favorite outlets.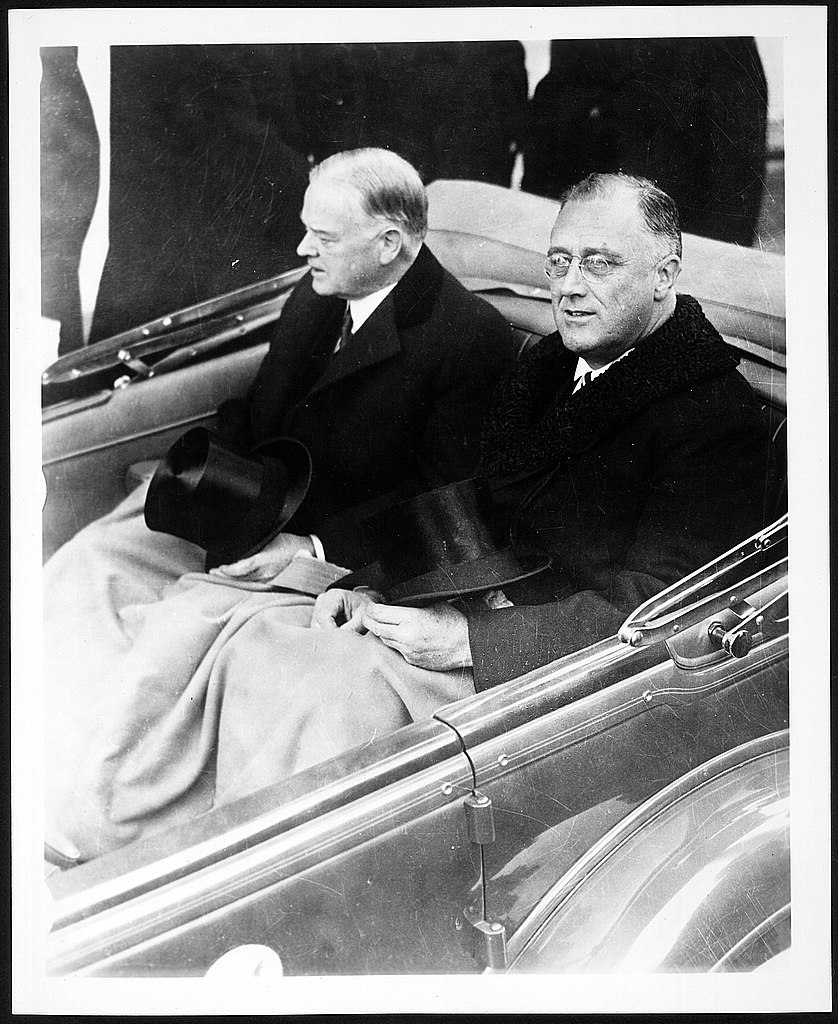 I'm at work on a book that takes a look at a pivotal year in 20th Century American history, with the working title: 1932: FDR, Hoover, and the Dawn of a New America, which should be out in 2023 through Kensington Books' Citadel imprint.
Of course, research is a challenge here in Spring of 2021, with the Covid-19 pandemic keeping key archives and libraries shuttered. Wish me luck!